NEW YORK, Aug 6 (Reuters) - Sprint Nextel (
S.N
) will sell
phones from Samsung Electronics (
005930.KS
) featuring advanced
AM-OLED display technology that provides longer battery life
and enhanced video and photo images, company executives said.
Active Matrix Organic Light Emitting Diode (AM-OLED) is an
emerging technology that Samsung is pushing for cellphones.
Because AM-OLED is relatively new, manufacturing costs are
higher. As a result, Sprint plans to introduce the technology
in its phone line-up starting with more expensive phones that
are suited for viewing media such as video, Sprint's director
of customer acquisition, David Owens, said on Thursday.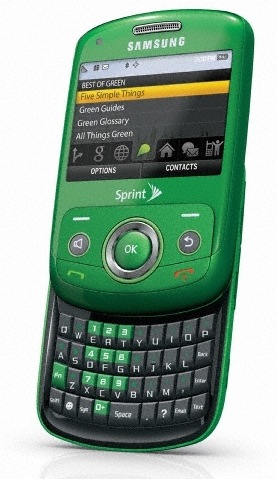 While the majority of cellphones still have displays based
on Liquid Crystal Display technology, Samsung has been touting
the advantages of AM-OLED, which shows colors much more clearly
and conserves power as screens do not need a backlight.
"That's typically more in a high-end phone ... It won't be
across the portfolio," Owens said at a Sprint product launch.
More found hear
http://www.reuters.com/article/rbssConsumerGoodsAndRetailNews/idUSN0651549520090806